Itron HAB01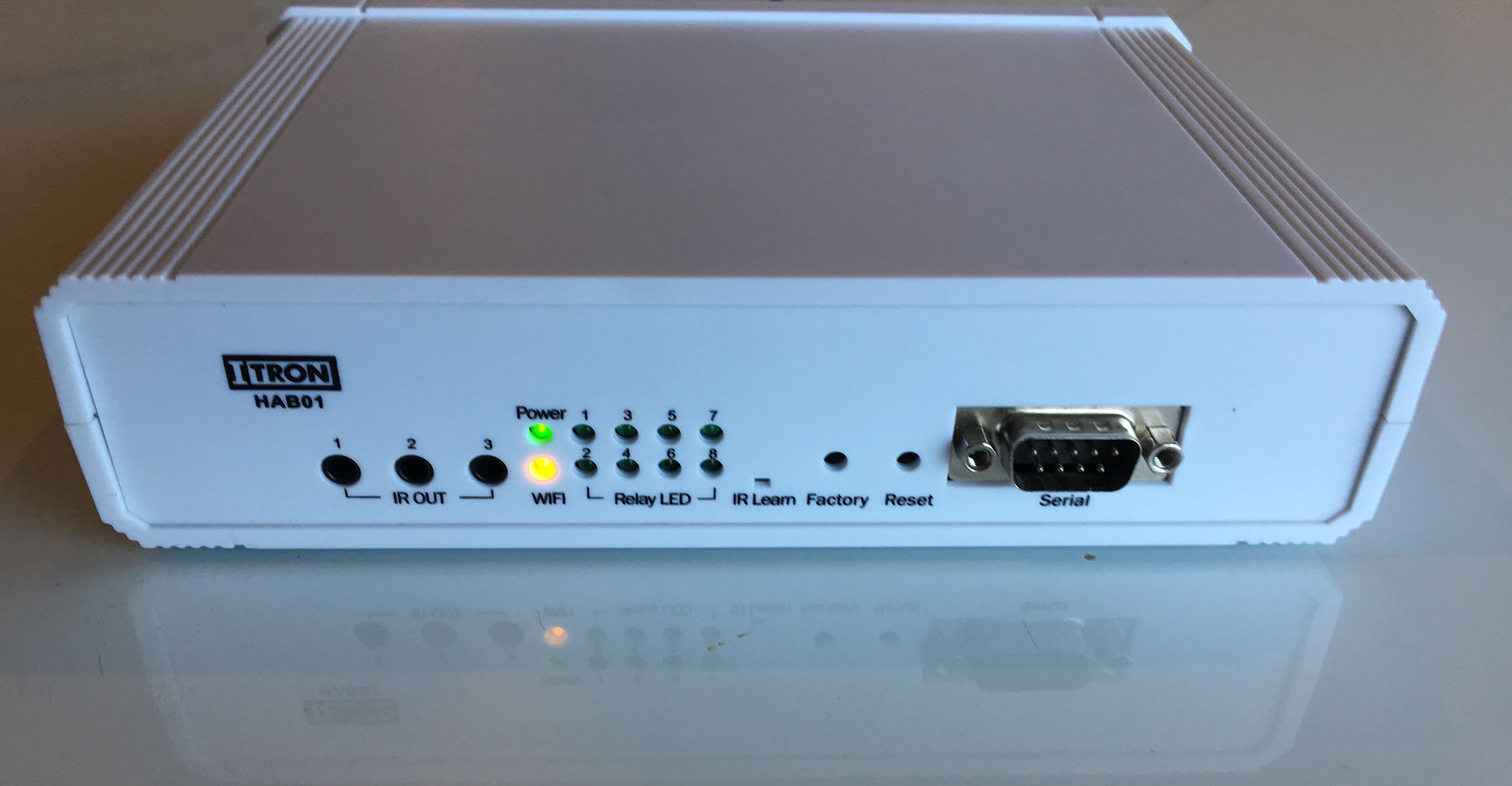 Overview
The ITRON HAB01 is compatible with the iTach API and has connectors/modules organised as follows:
Module 1 – Relay module – total of 8 connectors
Module 2 – IR transmitters – total of 3 connectors
Module 3 – Serial – total of 1 connector
IR Transmitters
The unit has 3 2.5mm IR outputs. They are compatible with the iTach API except there is no functionality to change the mode of the IR port. IR commands will also be accepted on module 1 from connector 1 to 3.
Relays
The unit has 8 10A 250V AC relays. 3 outputs of each relay are exposed via the screw terminal connector on the rear of the unit, N/O (Normally open), N/C (normally closed) and C (Common).